The Welsh International Challenge Tournament is part of the BWF International Challenge series of tournaments. International Challenge tournaments typically attract badminton players ranked between 50 to 200 on the BWF World Ranking.

> See a report from the most recent Welsh International Challenge here <

Here are some fast facts about the Welsh International Challenge badminton tournament.
The history of the Welsh International Challenge Tournament
The badminton tournament in Wales is one of the oldest in existence. The inaugural event took place in 1928. It was not organized between 1940-1954 and from 1959-1965. It also did not take place in 1970. But since then the tournament has taken place every year. Historically the majority of players competing at Welsh International have been from European countries.

In recent years the event has taken place in Cardiff.

Badminton Wales is the organizer of the tournament. The association was founded in 1928 and was one of the founder members of the Badminton World Federation (now BWF) in 1934.
Get the Badmintonspeak newsletter for more badminton facts
Past winners of the Welsh International
Morten Frost won the Welsh International in … 1984
Morten Frost was in the top 3 of the world ranking consistently for 12 years. He also won the All England Championship a total of four times in men's singles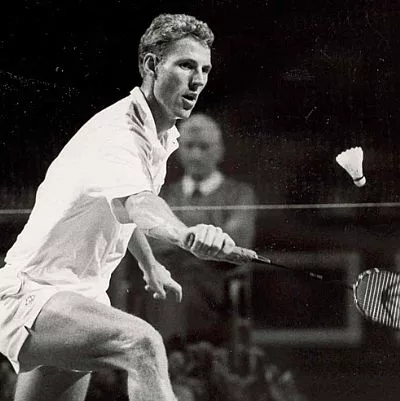 Many former winners of the tournament went on to become badminton legends or, failing that, highly accomplished fixtures on the badminton tour. See this table highlighting some of the most noteworthy players
Men's singles
Women's singles
Men's doubles
Ladies doubles
Mixed-doubles
Willoughby Hamilton (Ireland)
Betty Uber (England)
Thomas P. Dick (England)
Betty Uber (England)
Betty Uber (England)
Oon Chong Teik (Malaysia)
Barbara Beckett (Ireland)
Tony Jordan (England)
Heather Ward (England)
Thomas P. Dick (England)
Morten Frost (Denmark)
Gillian Gilks (England)
Robert McCoig (Scotland)
Barbara Sutton (England)
Hazel Hogarth (England)
Darren Hall (England)
Nora Perry (England)
Martin Dew (England)
Marina Yukesheva (Russia)
Robert McCoig (Scotland)
Peter Rasmussen (Denmark)
Charlotte Hattens (Denmark)
Andrei Andropov (Russia)
Chloe Magee (Ireland)
Mike Tredgett (England)
Irwansyeh (Wales/Indonesia)
Bang Soo-huyn (Korea)
Marcus Ellis (England)
Gabriella Stoeva (Bulgaria)
Billy Gilliland (Scotland)
Brice Leverdez (France)
Brenda Beenhakkerr (Netherlands)
Chris Langridge (England)
Stafani Stoeva (Bulgaria)
Martin Dew (England)
Chou Tien-chen (Taiwan)
Beiwen Zhang (USA)
Chris Langridge (England)
Pablo Abian (Spain)
3 x winner
Clara Azurmendi (Spain)
Arnaud Merkle (France)
Accomplished winners of the Welsh International Challenge
since 1928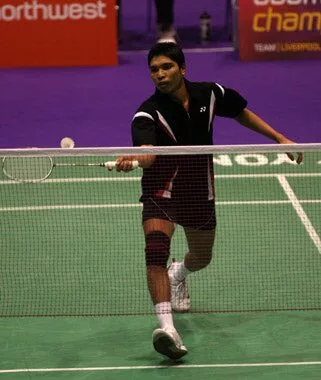 Irwansyeh won men's singles 3 times
Irwansyeh represented Wales when he competed at the Welsh International Challenge.
(he is also known for being a coach for the Indonesian team)
Facts about Wales
Wales is one of four countries within the United Kingdom of Great Britain, along with Scotland, England, and Northern Ireland. Cardiff is situated on the Southern coast of Wales. It is only two hours by train from London. The city with its environs is home to around 500.000 people.

Around 3,2 million people live in Wales and almost all of them speak English. Around 20% of the population also speaks Welsh – a Celtic language. The language is famous for a very, very long word.
Badminton in Wales
According to Badminton Wales Annual Report 2022, there are 89 badminton clubs in Wales. 65 are competitive clubs and 24 are social clubs. We've read somewhere that there are around 6.000 players actively involved in competitive badminton in Wales. But we will need to verify that number.

There are around 50 players associated with their national squad. Currently, Badminton Wales is focused on building its junior squads. As of 2022, Wales is ranked around 69 on the world country team ranking.

> Follow Badminton Wales here
> Get to know other International Challenge tournaments here