Top 9 badminton influencers on Instagram based on the world ranking
Based on the world ranking in November 2022, Badminton Speak set out to explore how well these top men's singles players do on Instagram. We found a big difference between the top male badminton influencers and the bottom.

Some players have amassed huge followings, but are struggling to keep their audiences engaged.
A select few have fewer followers but are world-class at engaging their fans. Influencing fans and followers should be a priority, rather than being the most popular Instagram account. After all, having a huge audience means nothing, if the audience isn't listening, right?

Instagram influencer countdown sorted by

best engagement
In the following, we have sorted the list from best to worst based on engagement, not followers or likes. Engagement is defined as the percentage of followers who have actively liked, commented, or shared. The engagement metric is based on the last 18 public posts – it is not a reflection of lifetime engagement. Contact us if you want to know how we did this
#1 – best engagement Lakshya Sen, India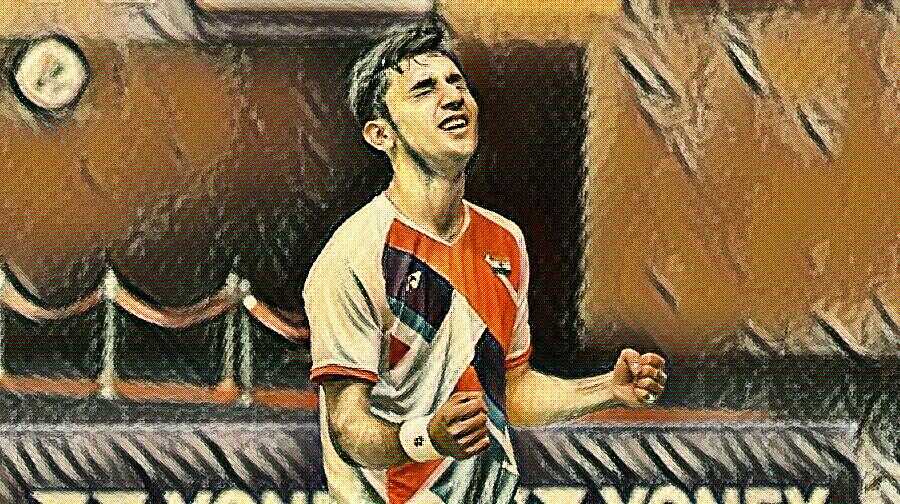 World-class engagement rate of 21%
210.000 followers
Content mostly about tournaments and a bit bout the lifestyle and personal life of Lakshya Sen.
#2 – best engagement Rasmus Gemke, Denmark
Massive engagement rate of 16,75%
Only 14.000 followers on Instagram
Clearly, his content is well-received by his fans
Rasmus has great potential in terms of reach on Instagram.
#3 – best engagement Kento Momota, Japan
Impressive engagement rate of 13,80%
645.000 followers on Instagram
Mostly in Japanese, which would explain why Kento hasn't hit 1 million + followers.
Sadly Kento Momota does not post very often on Instagram.
#4 – best engagement Lee Cheuk Yiu, Hong Kong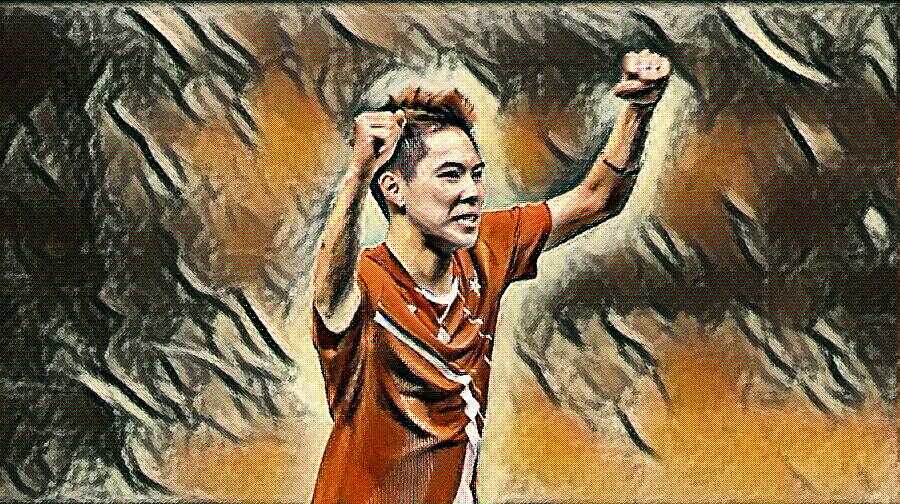 Impressive engagement rate of 13,50%
Only 43.000 followers on Instagram
He posts frequently
#5 – best engagement Chou Tien Chen, Chinese Taipei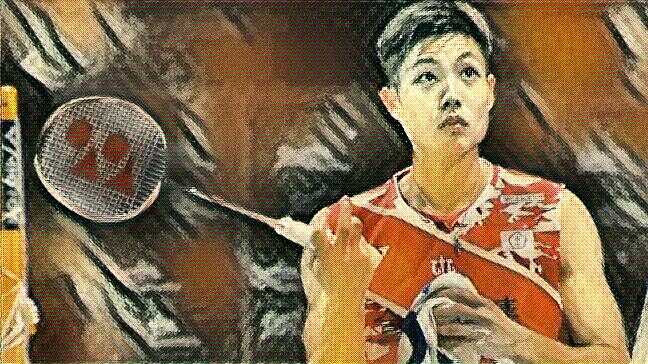 Impressive engagement rate of 11,26%
170.000 followers on Instagram
#6 – best engagement Anders Antonsen, Denmark
Impressive engagement rate of 10,76%
273.000 followers on Instagram
Content is mostly badminton-focused, but his content is popular amongst his many fans
#7 – best engagement Loh Kean Yew, Singapore
Impressive engagement rate of 10,57%
351.000 followers on Instagram
Posts about training, tournaments, lifestyle
#8 – best engagement Jonatan Christie, Indonesia
Engagement rate of 8,54%
A mind-boggling 2,2 million people follow Leonardus Jonatan Christie on Instagram
The biggest active audience of all male singles players
Lots of interesting posts on Jonatan's Instagram. And lot's of profiles pretending to be the real official deal.
#9 – best engagement Lee Zii Jia, Malaysia
Engagement rate of 7,64%
Impressive 970.000 followers on Instagram
Recently a lot of "Lee Zia Jia as a male model" pictures
He posts infrequently on Instagram, but his posts seem quite engaging
What about the Instagram badminton influencers?
See the rest of the top 15 in this table. ER is engagement rate. WR is world ranking as of 1st November 2022 according to BWF. These 15 badminton influencers all do their part in making badminton popular.

WR
Player
Followers
ER
Active fans
last 18 posts
Country
1
Viktor Axelsen
772,000
6.46%
49,871
Denmark
2
Lee Zii Jia
970,000
7.64%
74,108
Malaysia
3
Anders Antonsen
273,000
10.76%
29,375
Denmark
4
Chou Tien Chen
168,000
11.26%
18,917
Taiwan
5
Loh Kean Yew
349,000
10.57%
36,889
Singapore
6
Anthony Ginting
1,600,000
6.92%
110,720
Indonesia
7
Jonathan Christie
2,200,000
8.54%
187,880
Indonesia
8
Lakshya Sen
210,000
28.04%
58,884
India
9
Kento Momota
646,000
13.80%
89,148
Japan
10
Kunlavut Vitidsarn
00
Thailand
11
Srikanth Kidambi
171,000
2.65%
4,532
India
12
Prannoy H.S.
73,500
3.98%
2,925
India
13
Rasmus Gemke
14,000
16.75%
2,345
Denmark
14
Lee Cheuk Yiu
42,900
13.47%
5,779
Hong Kong
15
Ng Ka Long
256,000
5.66%
14,490
Hong Kong
Instagram stats for the top 15 on the BWF world ranking men's singles